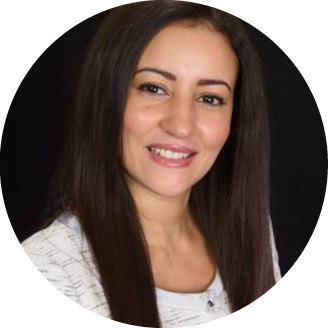 Khadija Hayari is a board certified Naturopathic Doctor author and founder of Naturopathic Spa. She graduated from the prestigious Trinity College of Natural Health, and is a leading practitioner in the field of naturopathic healing. Dr. Hayari specializes in the field of Naturopathic Medicine with multiple trainings in Weight Management and Medical Fitness, Skin Care , Anti-Aging and Integrative Hormones for Primary Care. She also received intense training in nutrition Biochemistry, Nutritional Herbology and clinical Iridology.
She is successfully working with patients suffering from a range of ailments, including depression, digestive issues, hormonal imbalances, liver dysfunction, obesity and many more with this simple principle of naturopathic healing. Naturopathic physicians combine the use of natural substances with the wisdom of modern medicine and ancient healing principles. Dr. Hayari's goal is to help promote the body's inherent ability to restore itself and to maintain an optimal health.
In addition to her one-on-one consulting, Dr. Khadija runs workshops to empower women to take ownership of their health, claim back their wellness and overcome poor health habits for them and their families.
Her professional affiliations include:
American Naturopathic Medical Certification Board (ANMC)
Certified Nutritional Consultant (CNC)
Certified Natural Health Professional (CNHP)
American Association of Nutritional Consultants (AANC)
Associated Skincare Professional (ASCP)